This Thanksgiving was a lot like last years....hubby wasn't here. This time, it wasn't te Army keeping him away. His family in Ga had a family reunion with family from all over, so thats where he was. We were thinking his leave wasnt going to get approved, so I made plans here, but at the very last second, it did get approved, and I wasn't going to back out of my commitments. So off he went. But we did end up having a white turkey day! Just a bit of a dusting, but white none the less!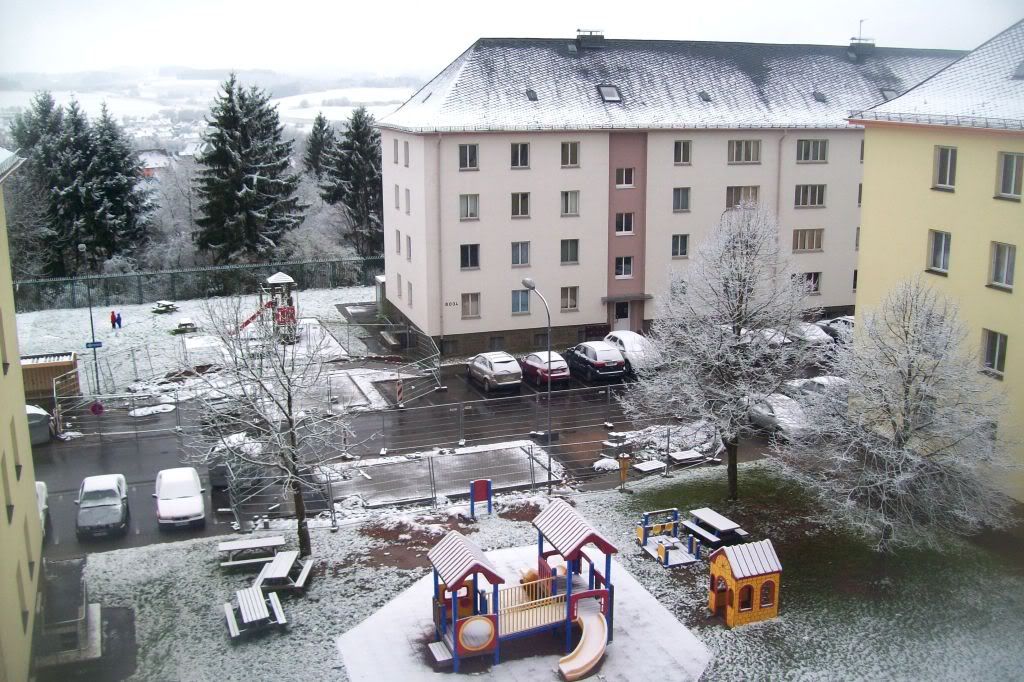 My Z-bee made this for me in his kindergarten class! One of the greatest things about being a mom to school age kids is all the super sweet things you get made for you! ;) Isn't this just precious!?!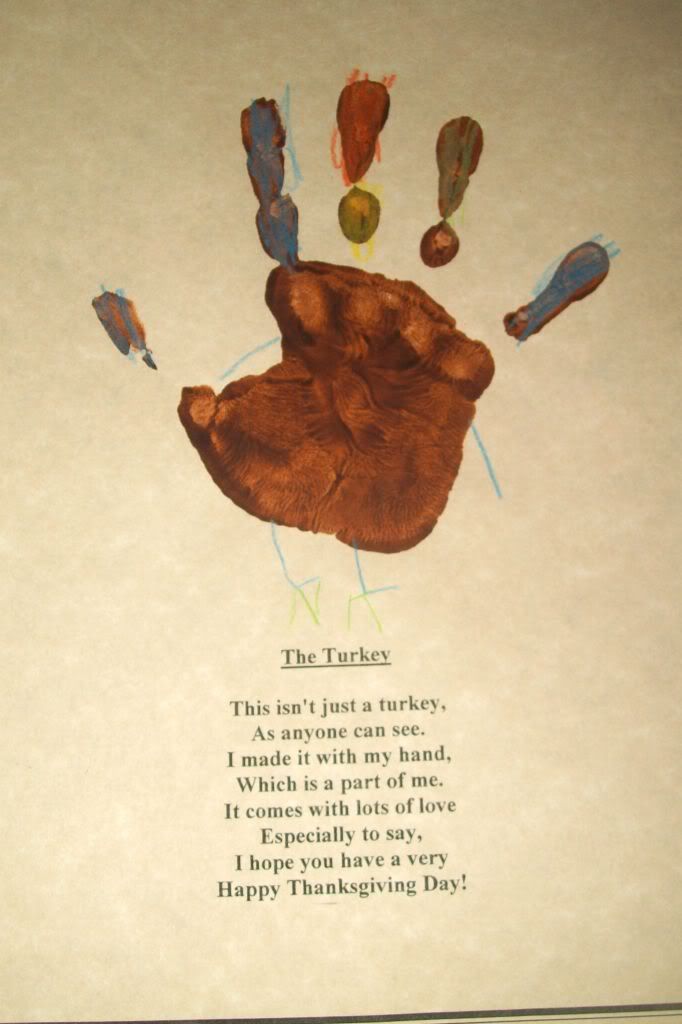 This is what I woke up to yesterday morning.....a Spiderman with a mix of catwoman I think LOL!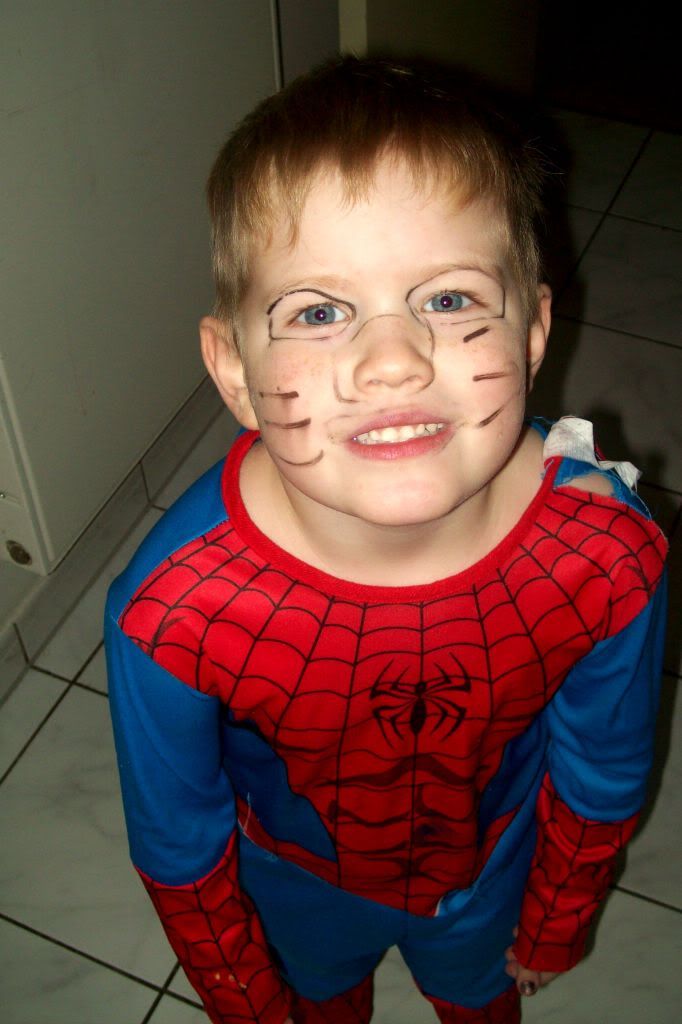 Now onto the FOOOOD!!! This is Thomas. He was yummy! I cooked him with a garlic pepper and basil combo and man....he turned out scrumptious!
The crew at the table enjoying their meal. Hailey's screaming because she hates being in this chair. ( she tipped herself straight backwards, not once but twice.) I thought it'd be nice to all sit together for turkey dinner, but noooooooooooooooo..... she went and sat at the daycare table..in a mini chair! LOL. Its okay because she scarfed down dinner! my boys...well, this reflects them perfectly!!!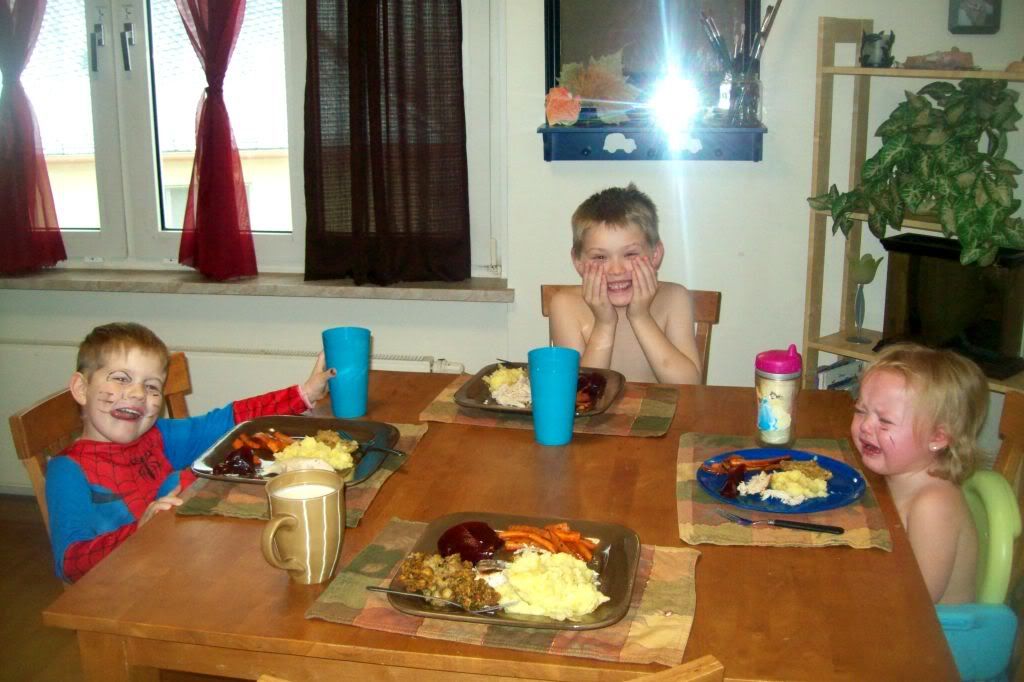 MMMM MMMM mmm!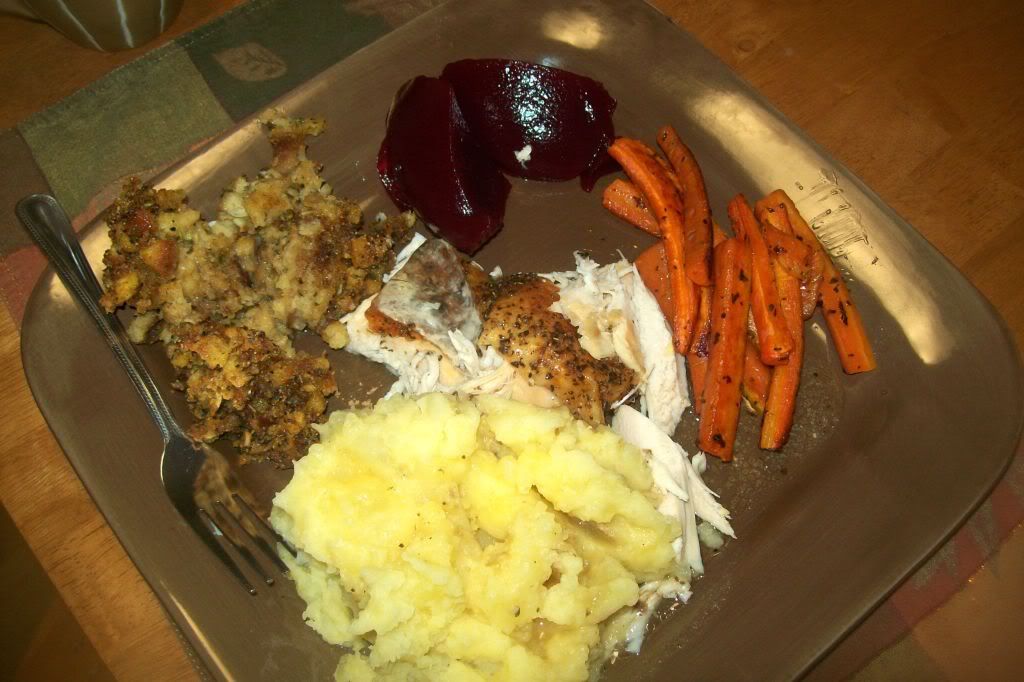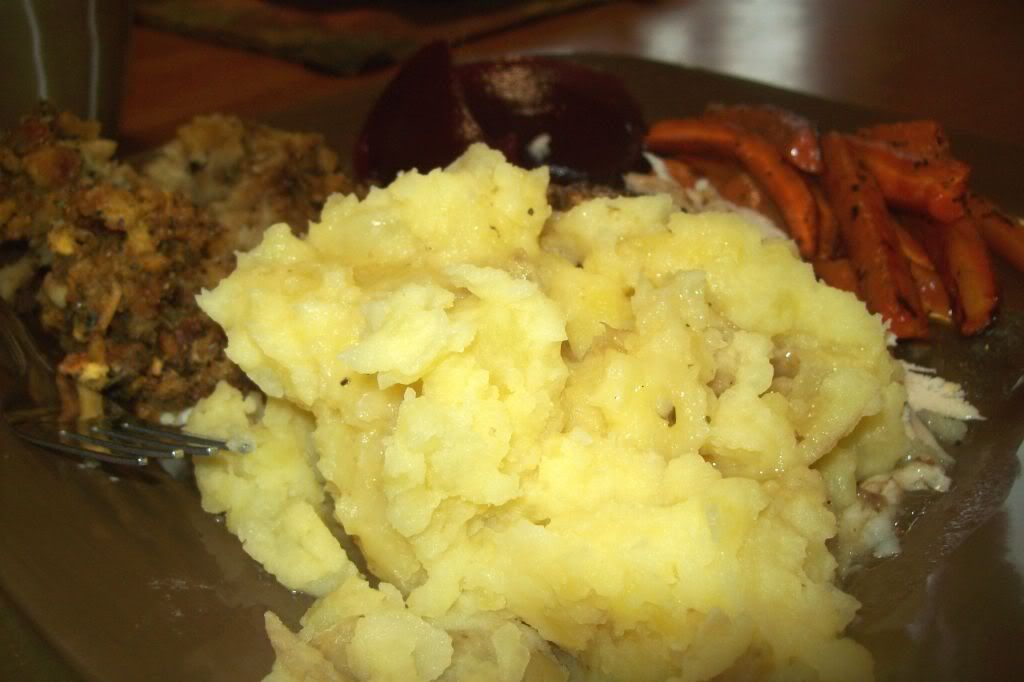 I cannot wait to bust out the Christmas decorations and get my treeeee! But we will wait till the love gets back to do that! :)
How was your Thanksgiving?
AufWeidersehen!