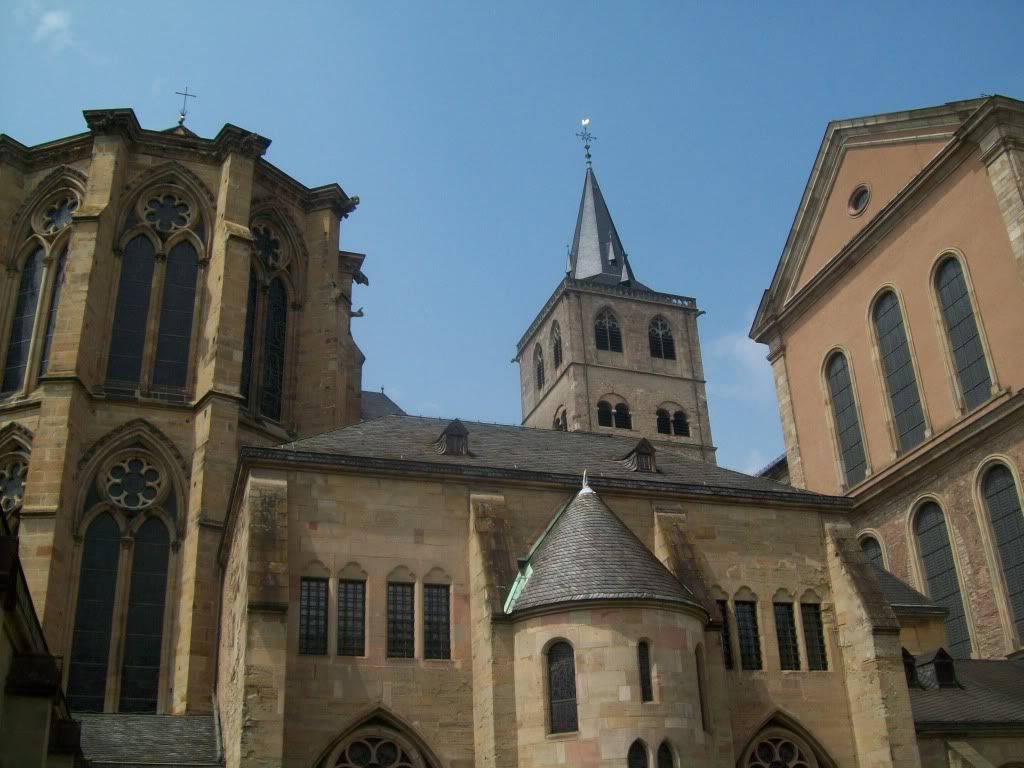 *Saint Peter's Cathedral*
Here are some more pictures from our trip to Trier. We saw a lot, and this trip was by far my favorite so far.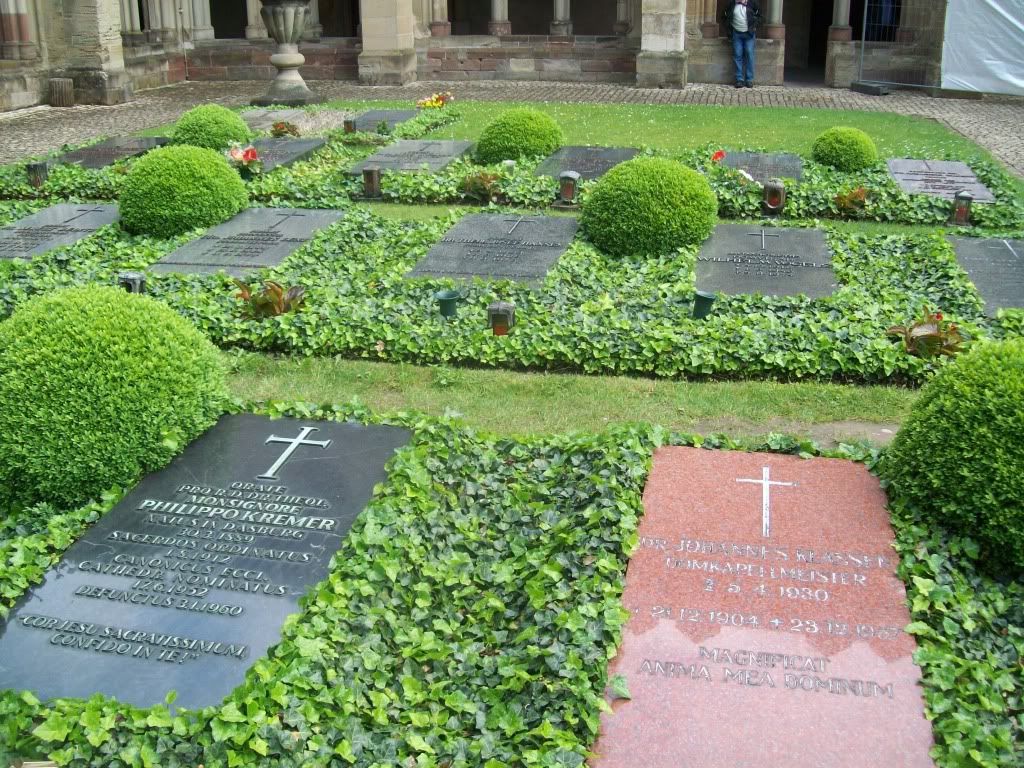 *tombs of Bishops from the second century at Saint Peter's*
*Another view of the cathedral from the tomb area*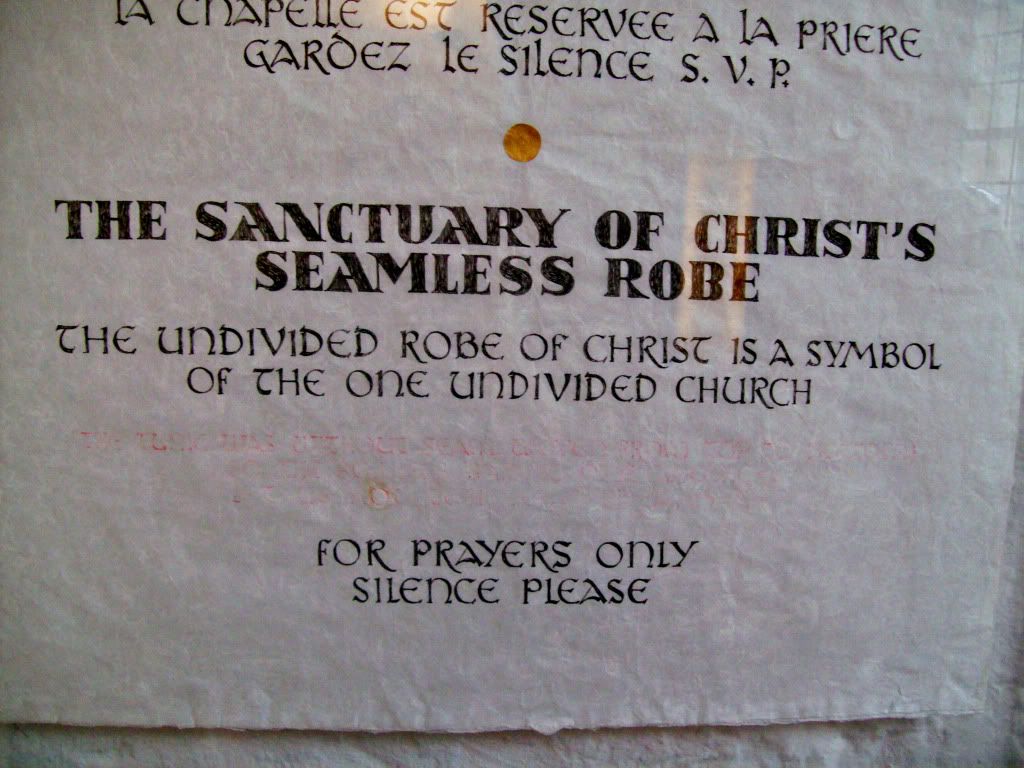 * Can you believe that Jesus' Robe will be held here?!?! Unfortunatley, it was not displayed while we were there...It will begin being displayed there sometime in 2012. Hopefully, we will be here still to be able to see it. Amazing!*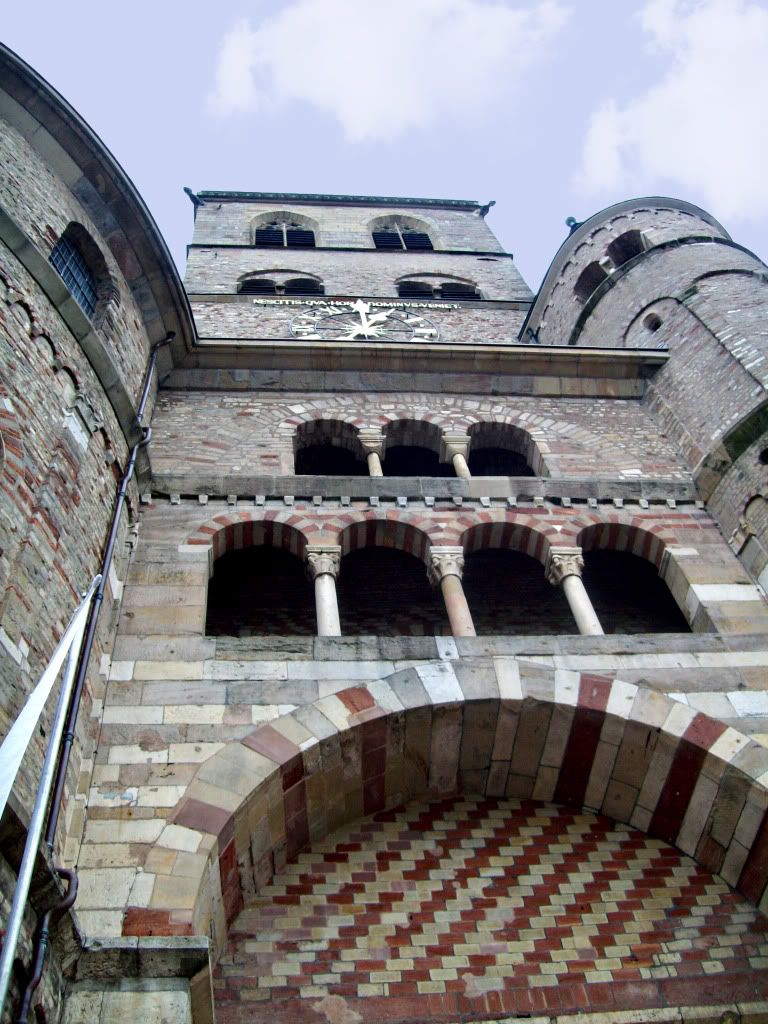 *Looking up at Saint Peter's from the Market Square*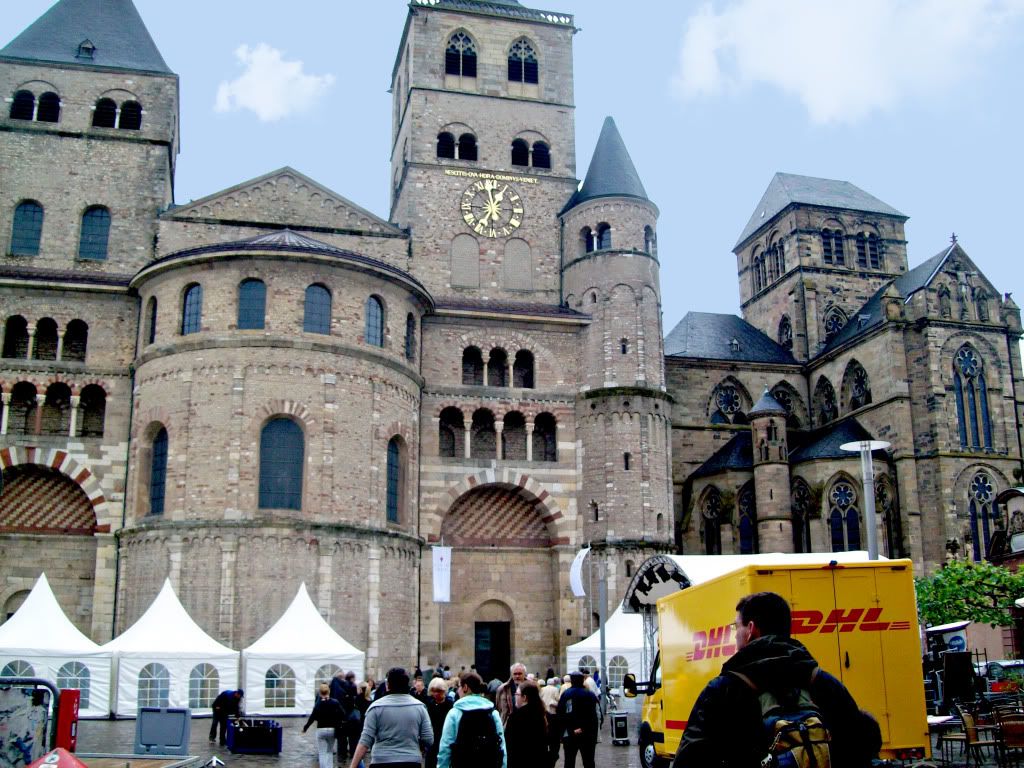 *again a view of the cathedral from Market Square. look how MASSIVE it is!*
*Gotta love my boys*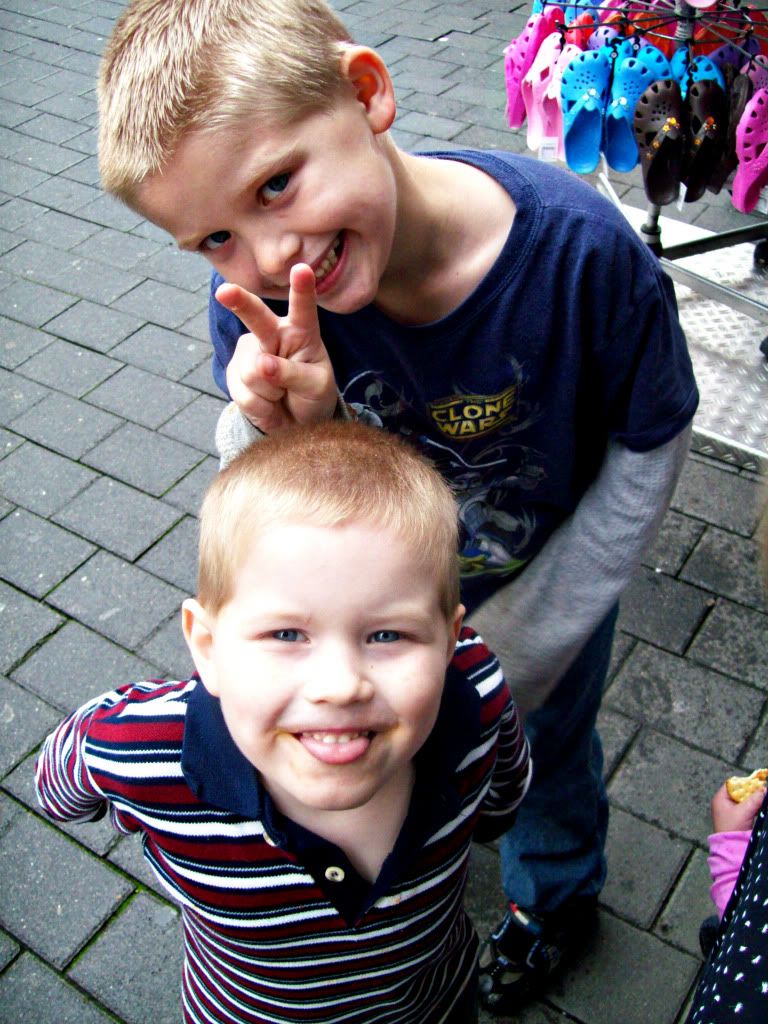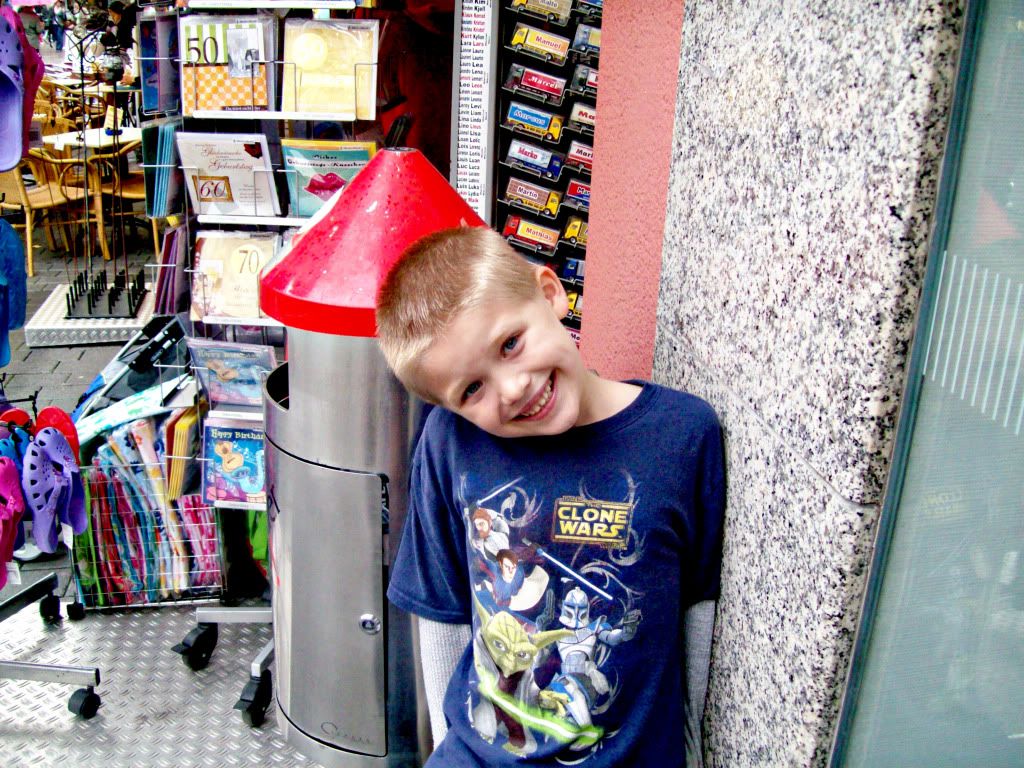 *Lunch Time. We ate ate a "fast food" type restraunt called Pasta Pasta. MMMM, MMMM is all I have to say about that! Here's The Z chowing down!*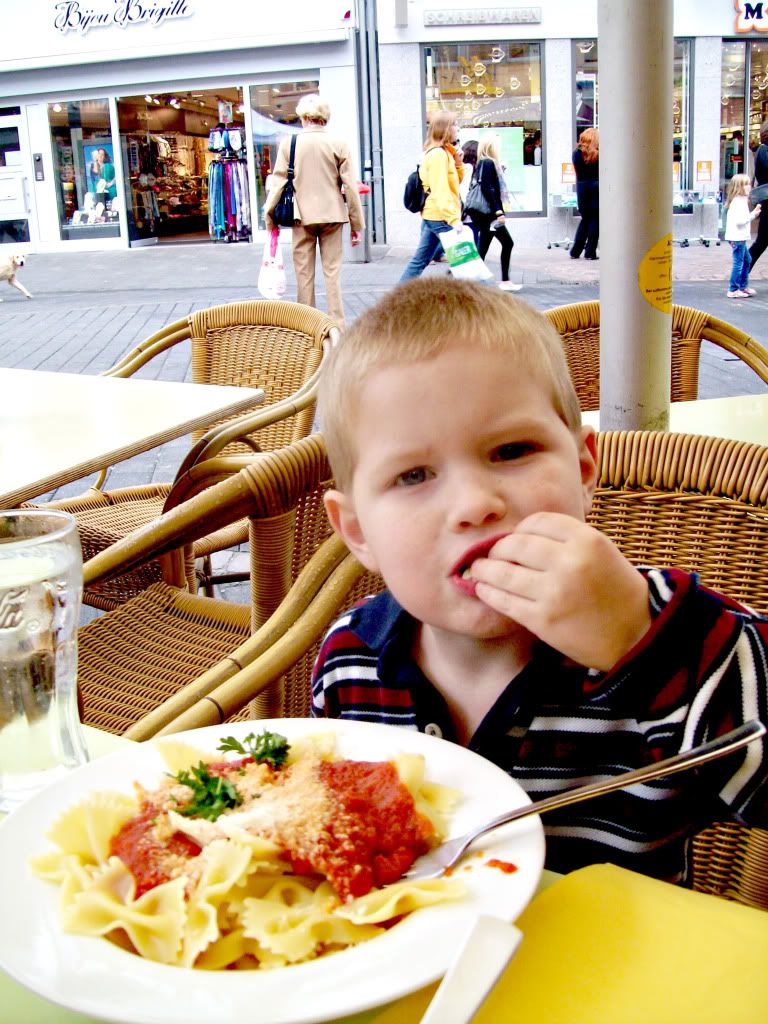 *This stunner is what I had for lunch....Rigatoni with Tomato sauce, Italian curly parsley and fresh grated Parm. Complete Heaven!!*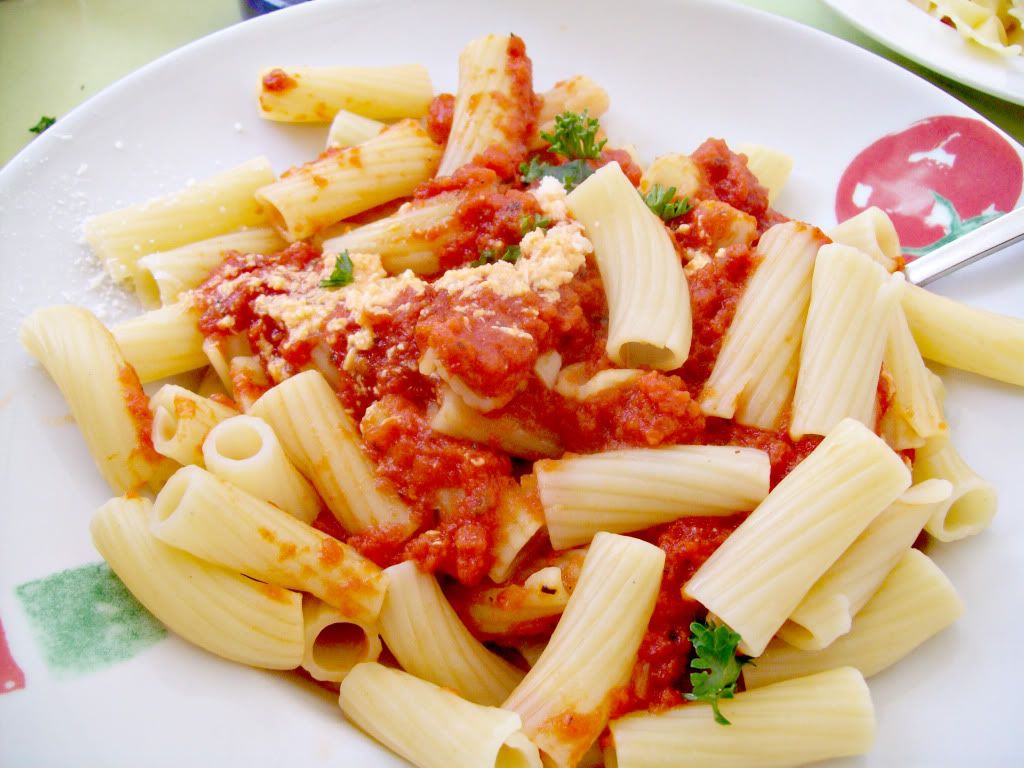 *This is a statue of Jesus.(at Saint Peter's Cathedral) Isn't he handsome? He looks so sweet and kind and gentle. I stare at this photo for probably 5 minutes at a time....... completly, totally engrosses me.*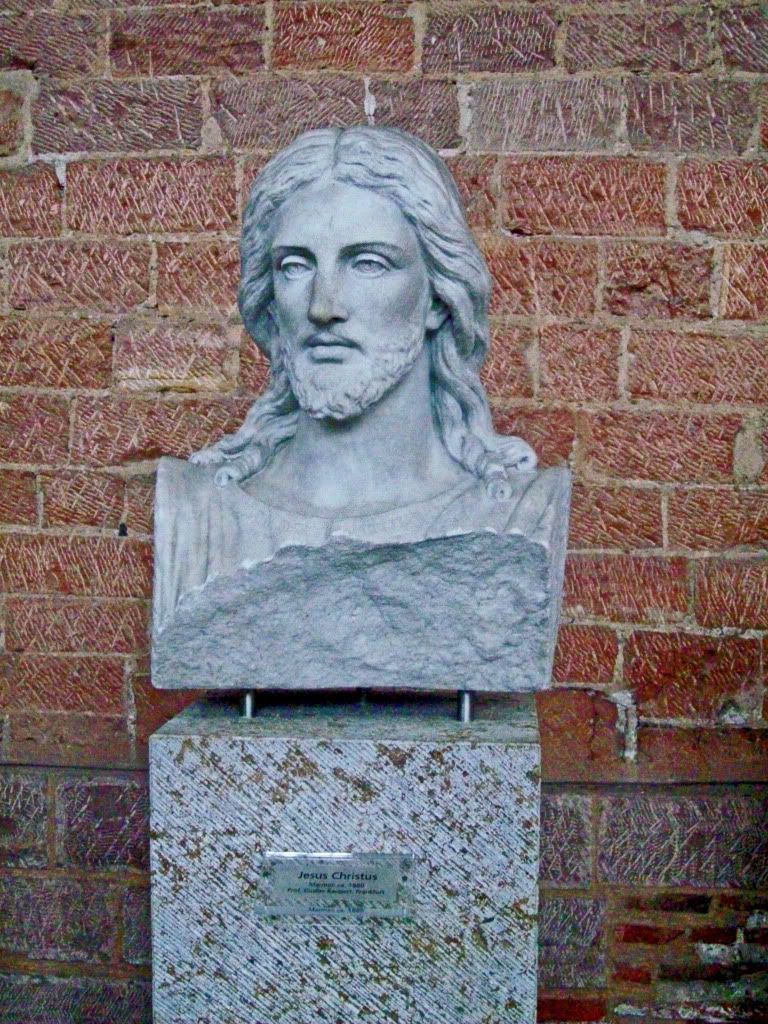 *Apostles Mark, called Markus by Jesus (left) and John, called Johannes by Jesus (right)*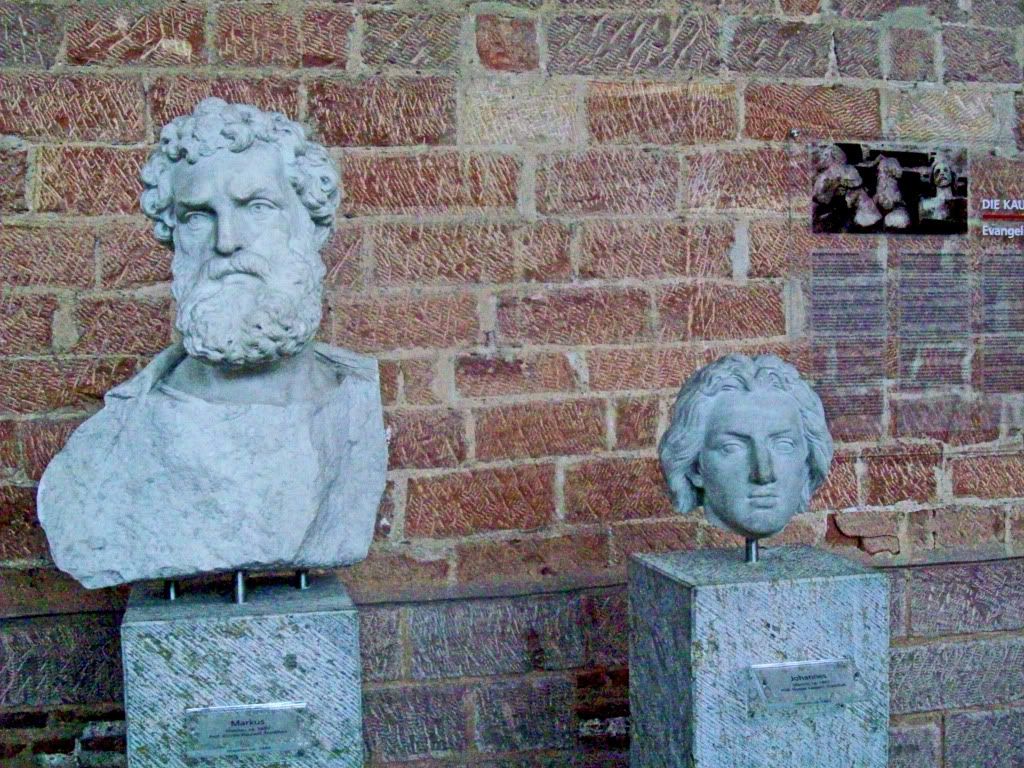 *Apostles Paul (left) and Peter (right)*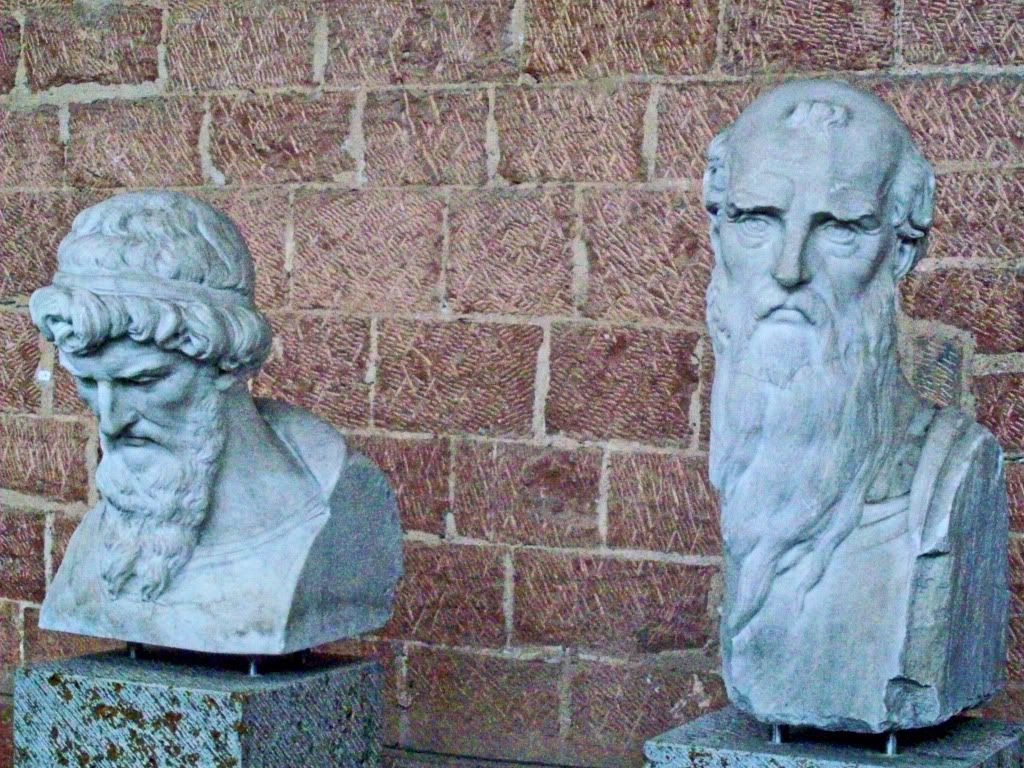 *a cool lion lady statue at the Electoral Palace*
*Love this angle*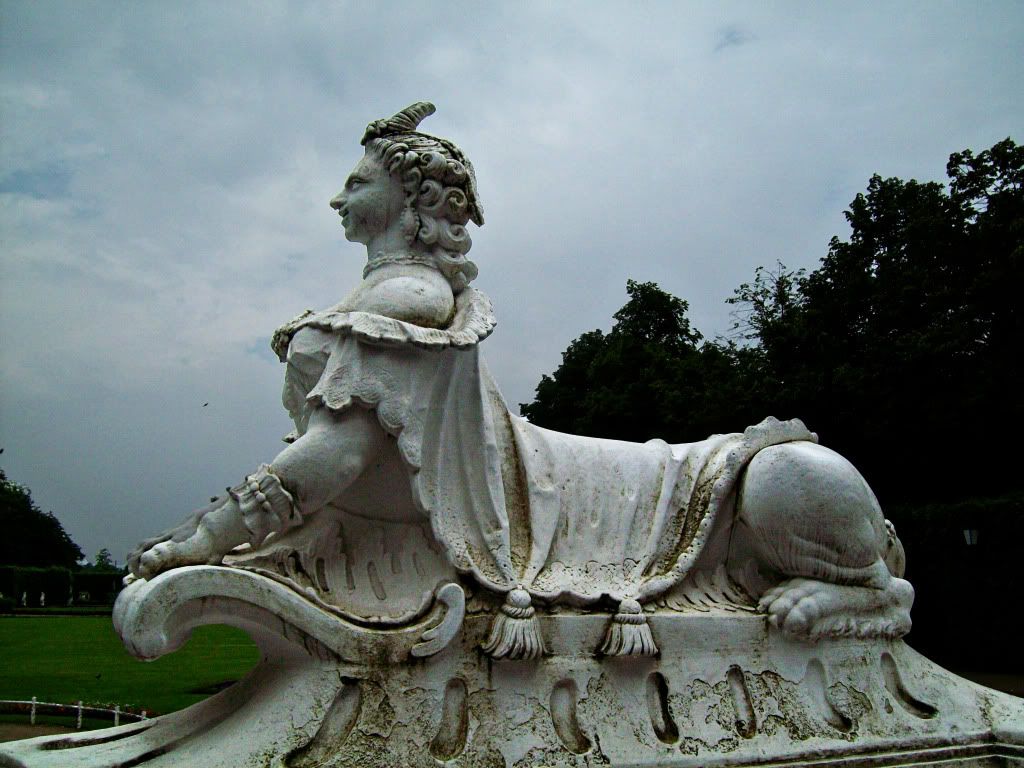 *The Electoral Palace*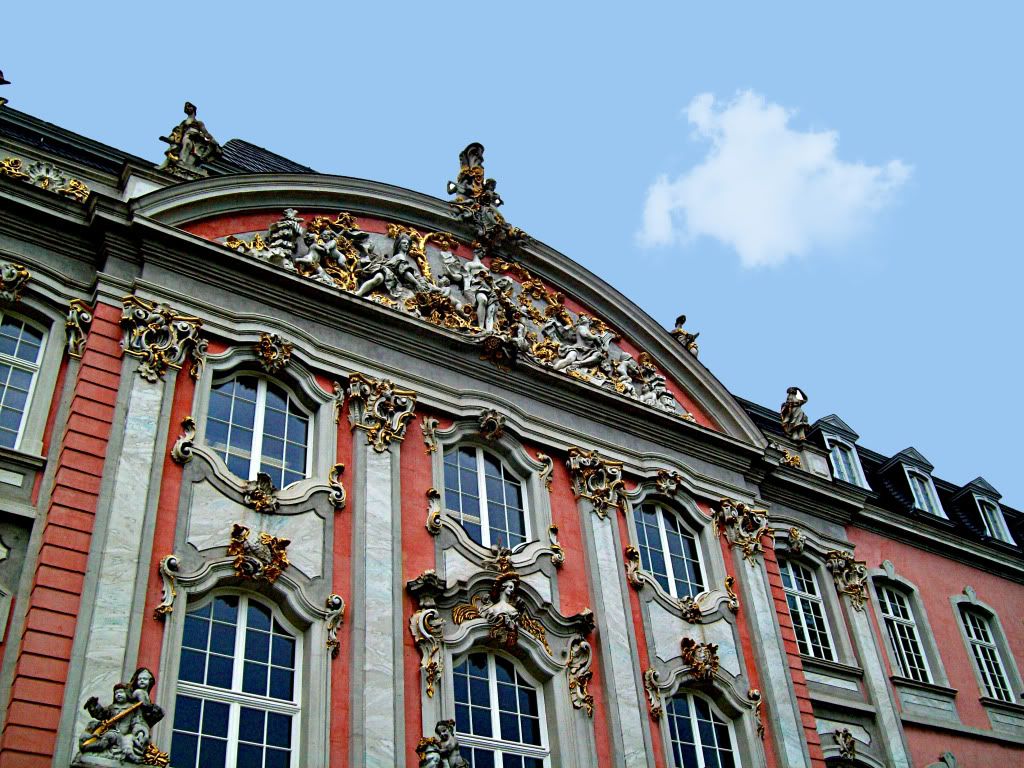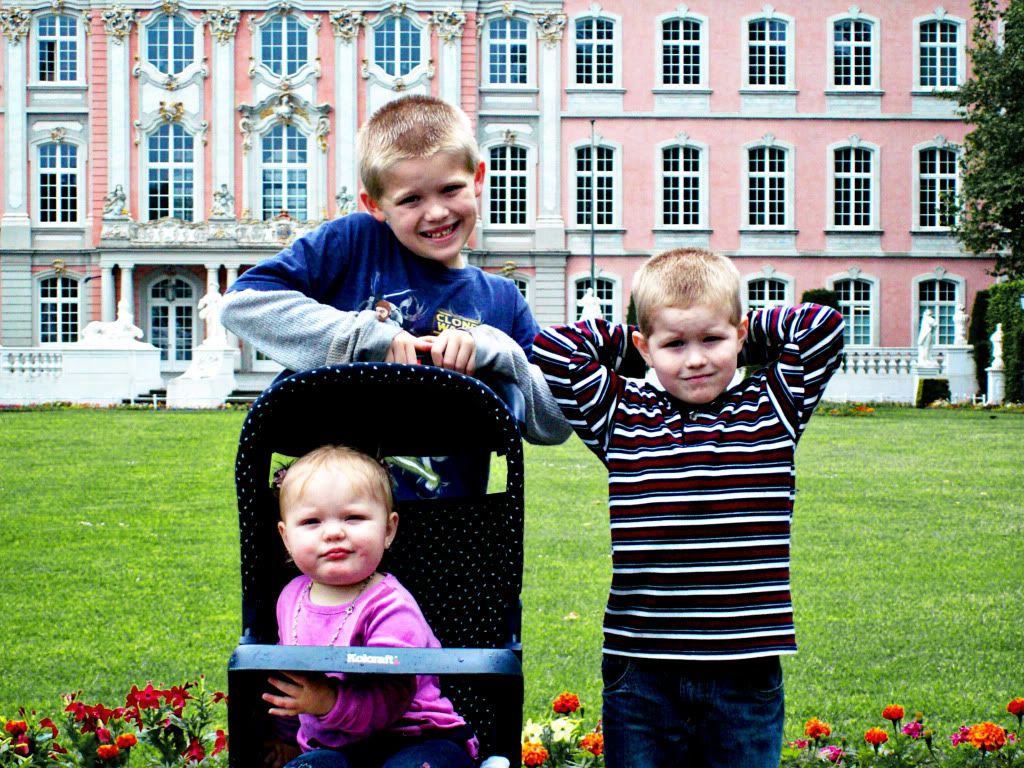 *the Imperial Garden of the Electorial Palace*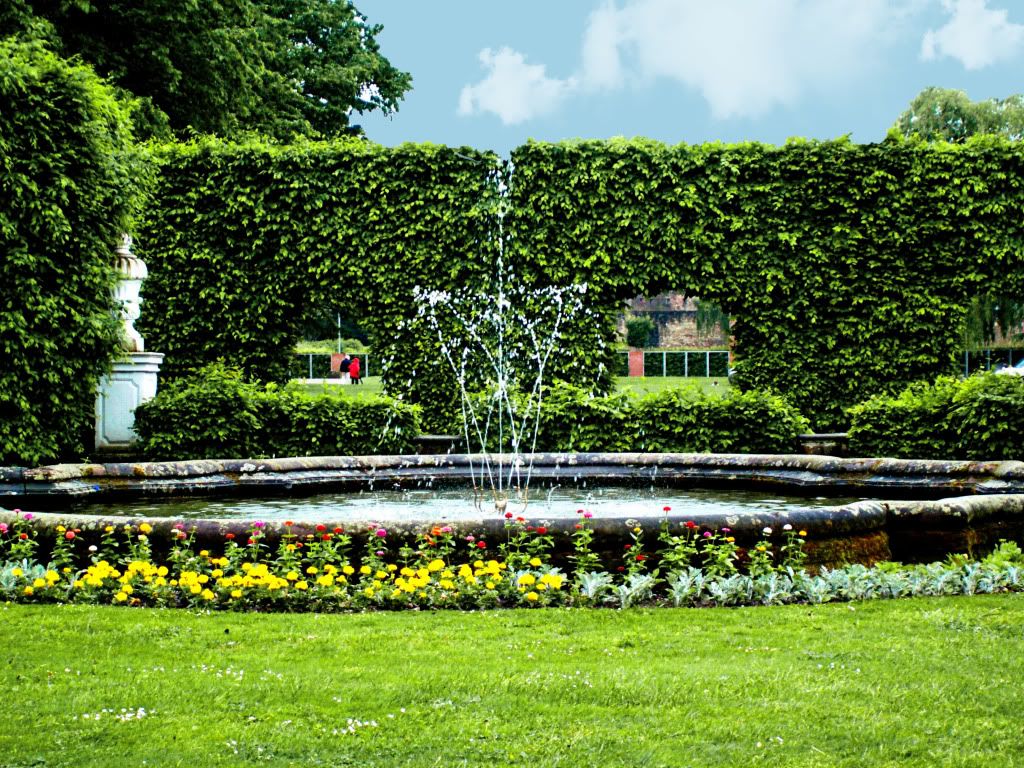 *The whole Electoral Palace. Isn't it grand?! The brown building right behind the Palace on the left is Saint Peter's Cathedral. The Cathedral is only standing because of the Electoral Palace. It protected Saint Peter's from being bombed and destroyed. The Palace itself has been completly restored, because it was bombed.*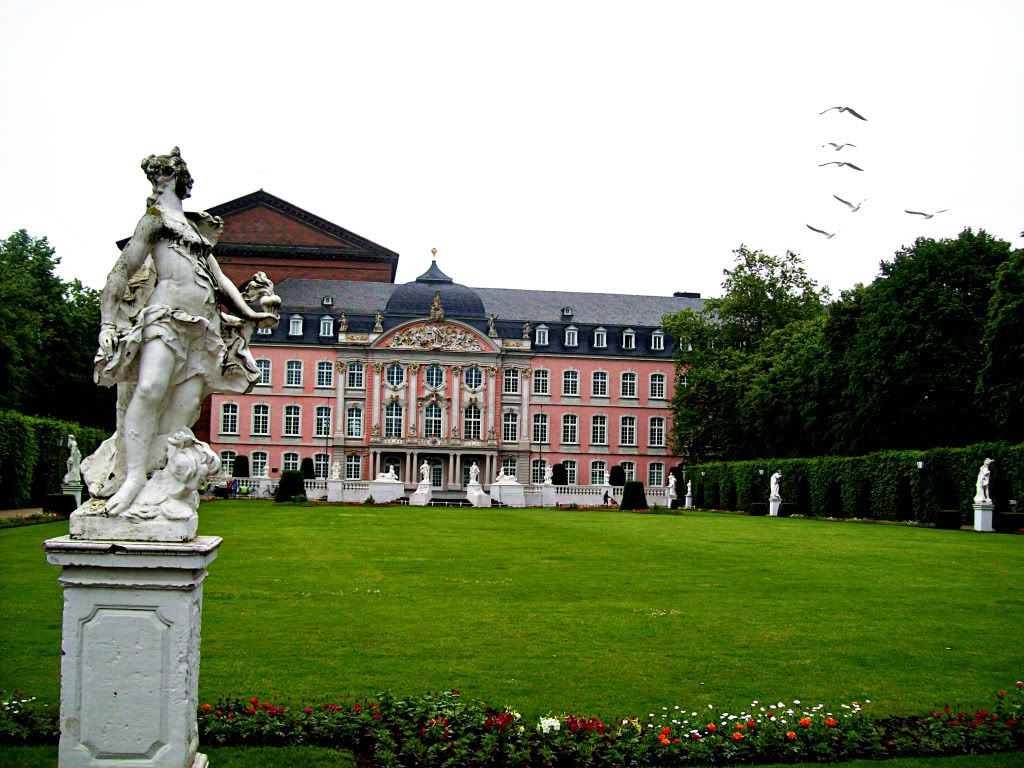 Yes, there are still many more pictures to come....maybe 100 or so. Yes, i know thats a lot to share, but this trip was sooo breath-taking...and the history......leaves me speechless.
Hope you enjoy the pictures....even though they do no justice for the actual sights........:)
Thanks for stopping by and have a wonderful Monday!
AufWeidersehen!