So tonight at dinner ( teryaki chicken, sliced carrots and mashed taters) Mikey decided to show me what him and his friends have been up to at lunch.....
So OF COURSE the Big Z had to get in on the
horrible table manners
action too......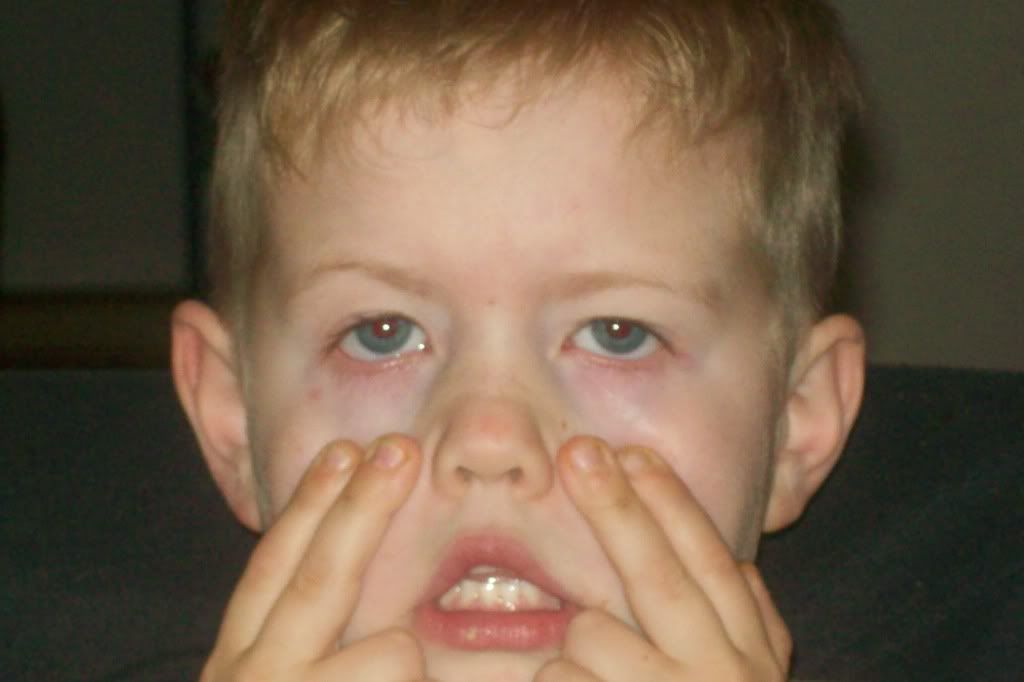 (why his hands are yellowish oranhe, I will never know!)
well, he got one eye showing his "blood" as he said! heehee LOVE that kid!!! ( oh and I love how his face is framed between the cups....proves that this whole senario happened while eating!)
Think this game is over??? Think again.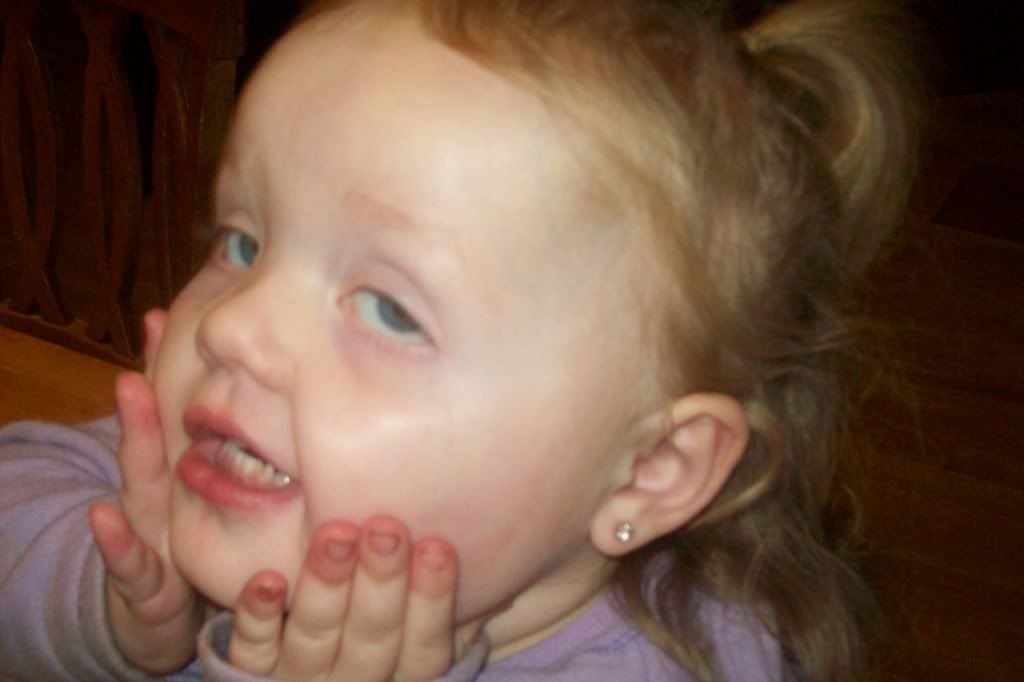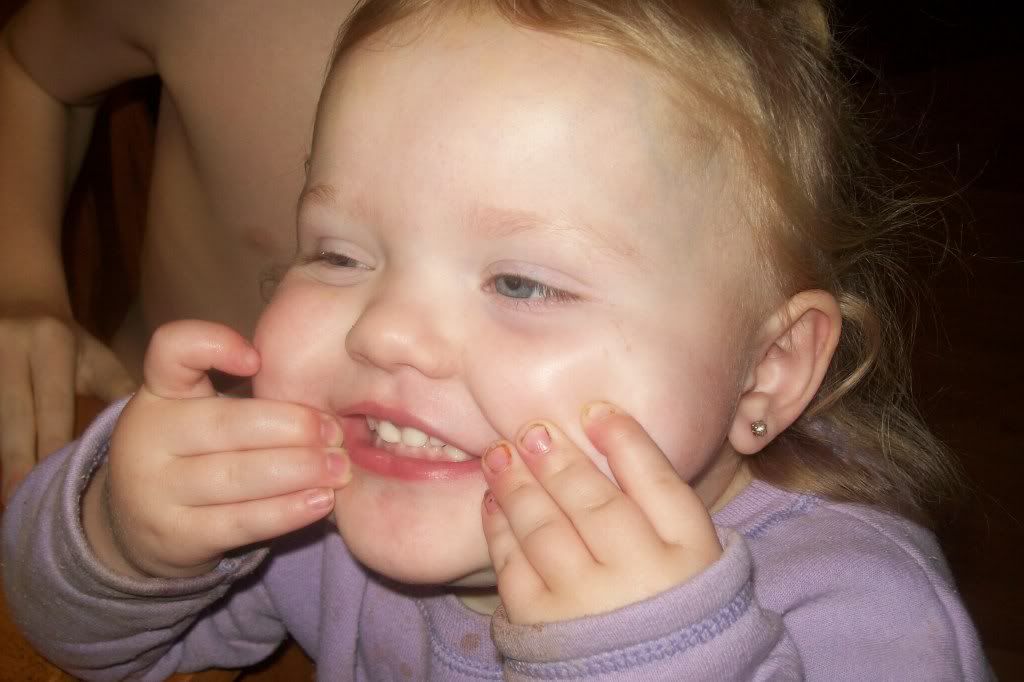 What, you guys think
I
would be above all this silliness?!?!?!?! C'mon. This blog is called
Mayem
at the McNeils for a reason! ( Mikey took this pic and thought it was hilarious that he kept chopping of half of my face. What you can't see is that I have my tounge sticking out all crazy. ahem. Yes, I did just reveal that! lol.)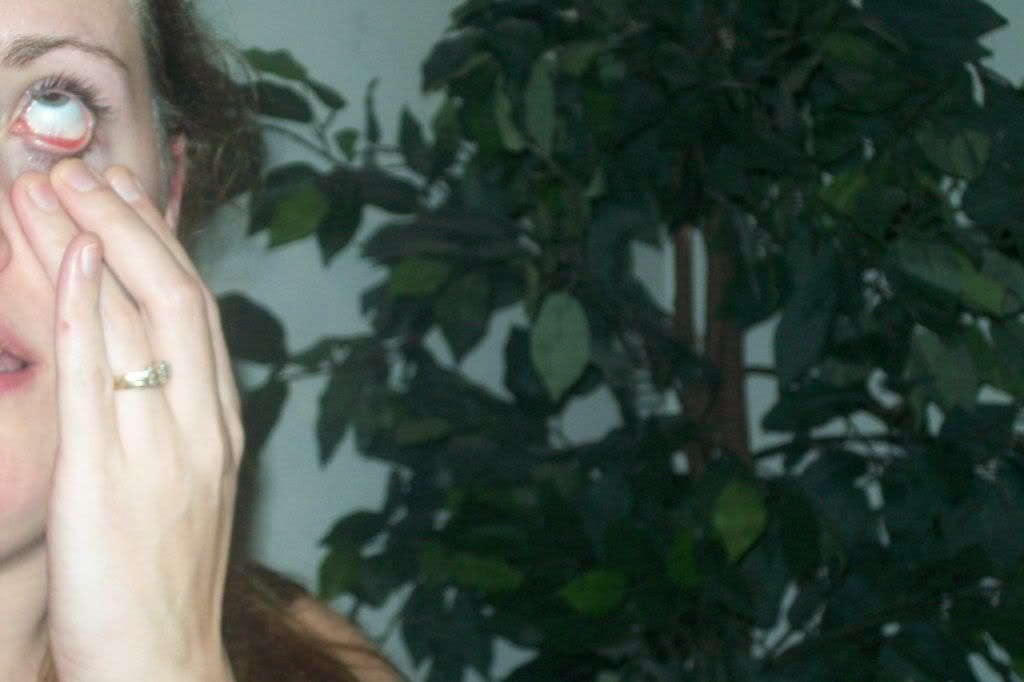 Hailey of course thought all of this was just tooooooo funny for words......
AufWeidersehen!