So I am finally venturing into the world of shooting in AV mode....and RAW. I have a strong desire right now to learn learn learn. Ive been experimenting and need some help. I thought that in AV mode, I set the apeture and the camera sets the shutter speed automatically. IS that right? I don't know what I am doing wrong....please help!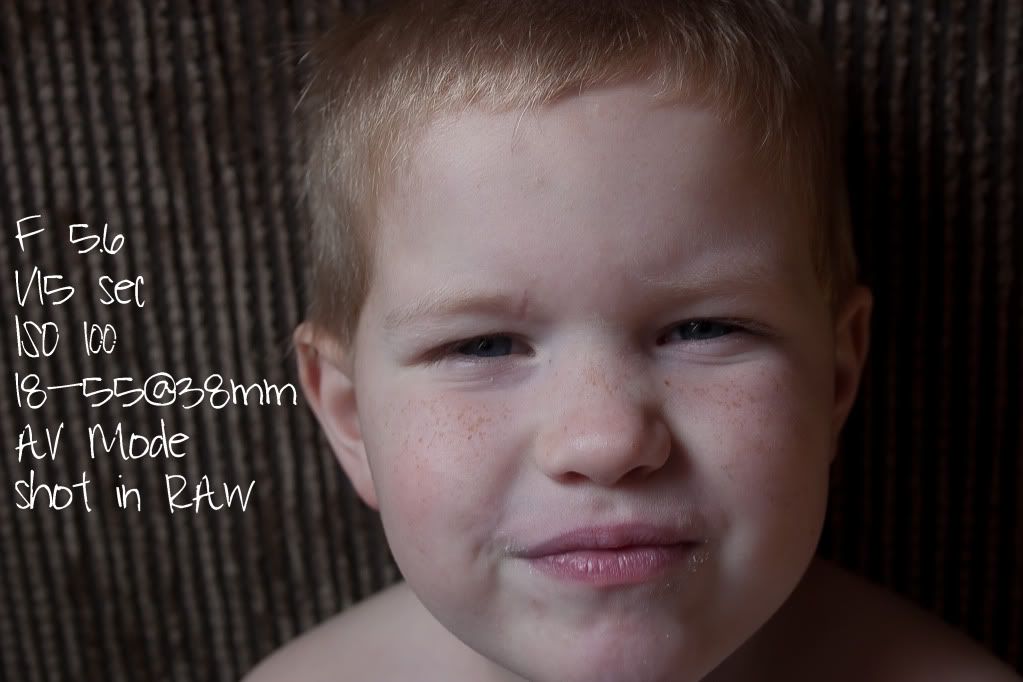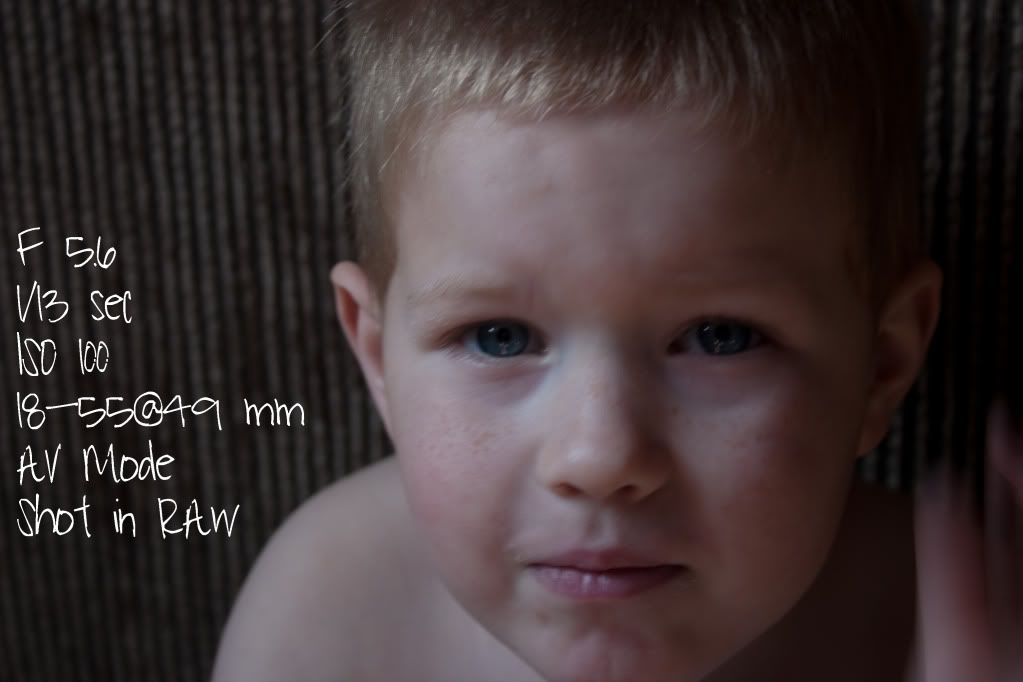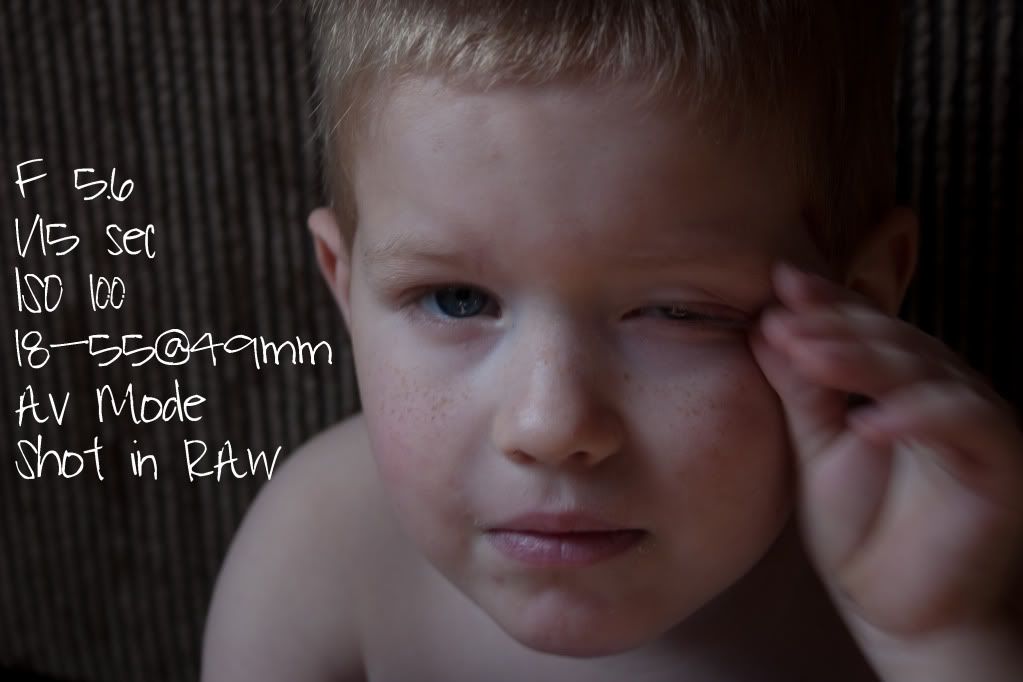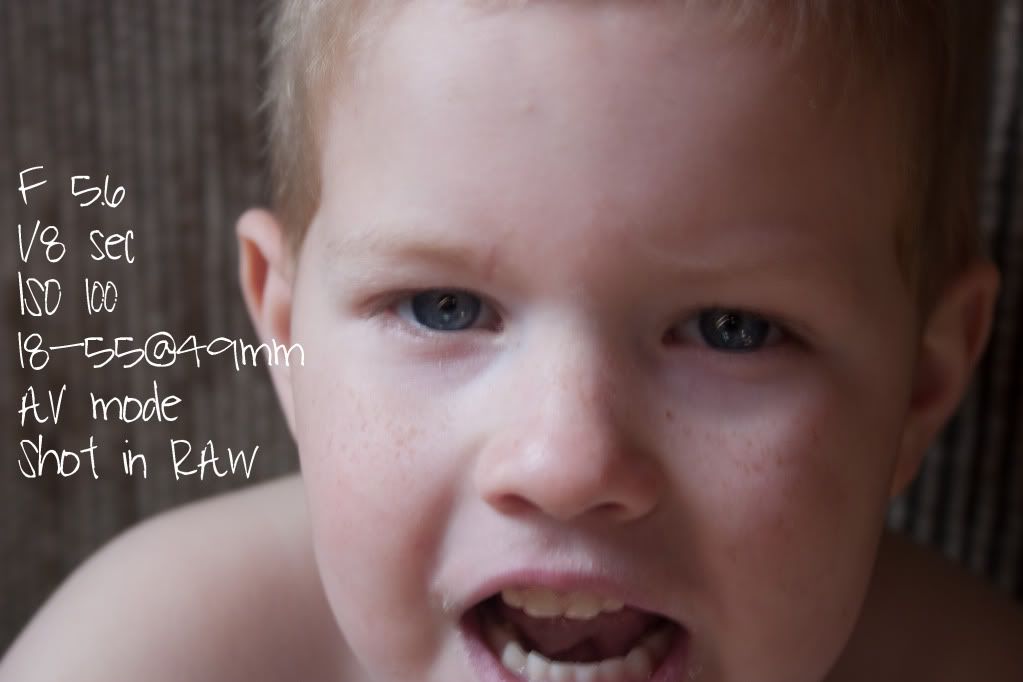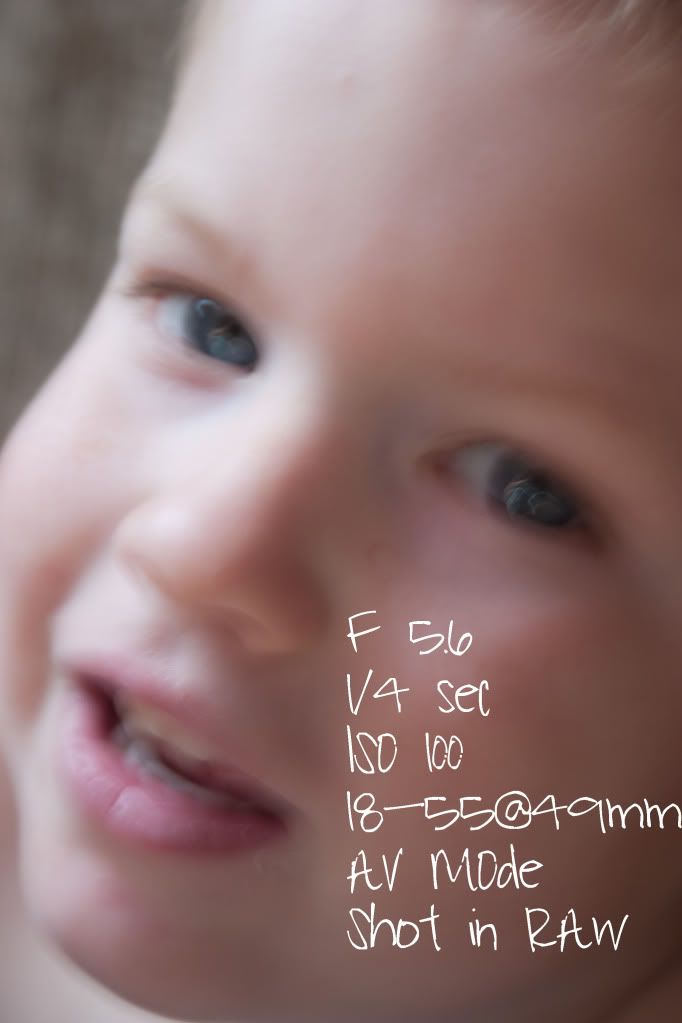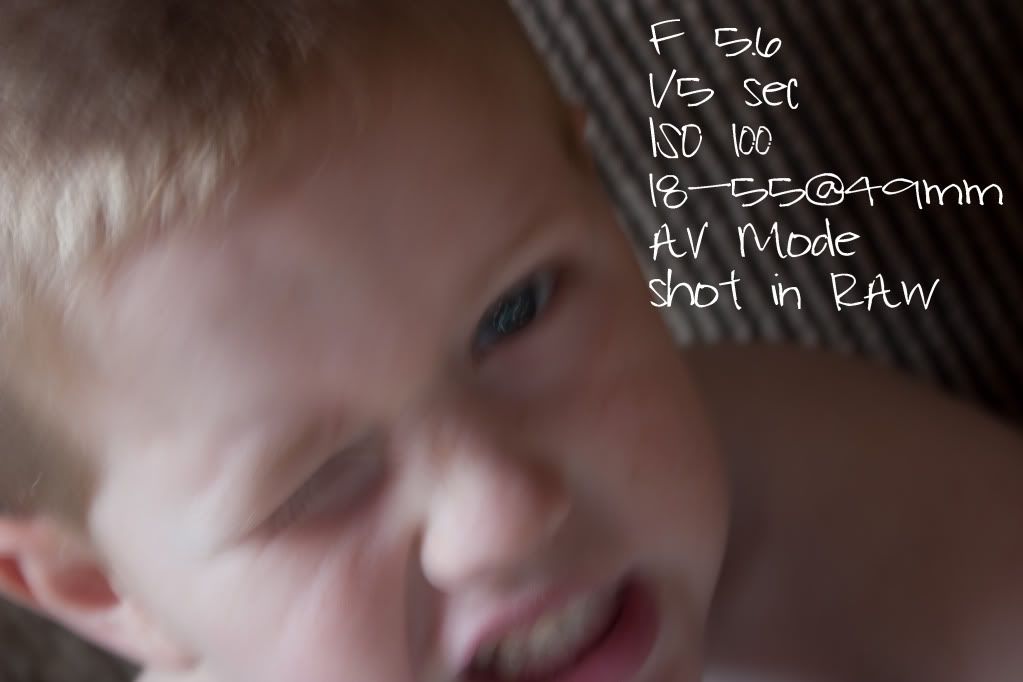 It seems to me that the fast the shutter spped the better...but the camera is suppose to be setting it.......Is my camera broke? WHAT AM I DOING WRONG!
Ps.-Each time I locked in on his right eye for focus as well.
Pps.-I have a Canon Digital Rebel 300D, if that matters......
AufWeidersehen!